Welcome to the department of Electrical Engineering,
internal web pages!
The department of Electrical Engineering (ISY) is central to the engineering education at the Institute of Technology, one of four faculties at Linköping University, and this regards both basic and applied knowledge. The research is based on industrial needs, and ranges from basic research to direct application in collaboration projects.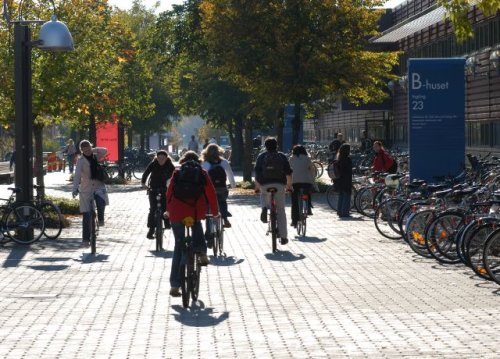 Undergraduate education
The department offers about 100 different courses in four main areas: Control Systems, Electronics, Image processing, and Telecommunications.
Research and postgraduate education
Research and postgraduate education is pursued in the divisions: Automatic Control, Communication Systems, Computer Engineering, Computer Vision, Information Coding, Integrated Circuits and Systems and Vehicular System.
News
Award of the Gilén Scholarships. A new scholarship for best master's theses in the field of "Statistics and machine learning" goes to Goutam Bhat who has done his master's thesis on Computer Vision. The first awards will be made on Friday 25/10 at 13:15 in Studenthuset.
Licentiate Thesis presentations
Måns Klingspor, PhD candidate in Automatic Control, presents his licentiate thesis "Low-rank optimization in system identification".
Opponent: Cristian R. Rojas
Supervisor: Prof. Anders Hansson
Time: 20191108, 10:15
Place: Ada Lovelace, B Building, Campus Valla

Jens Ogniewski, PhD candidate in Information Coding, presents his licentiate thesis "Interpolation Techniques with Applications in Video Coding".
Opponent: Professor Haibo Li
Examiner: Professor Fredrik Gustafsson
Supervisor: Docent Per-Erik Forssén
Time: 20191209, 13:15
Place: Ada Lovelace, B Building, Campus Valla

Erik Jakobsson, PhD candidate in Vehicular Systems, presents his licentiate thesis "Data-driven Condition Monitoring in Mining Vehicles".
Opponent: Professor Alexander Medvedev, Uppsala University
Supervisor: Profesor Erik Frisk
Time: 20191216, 10:15
Place: Ada Lovelace, B Building, Campus Valla

Last updated: 2018-05-30